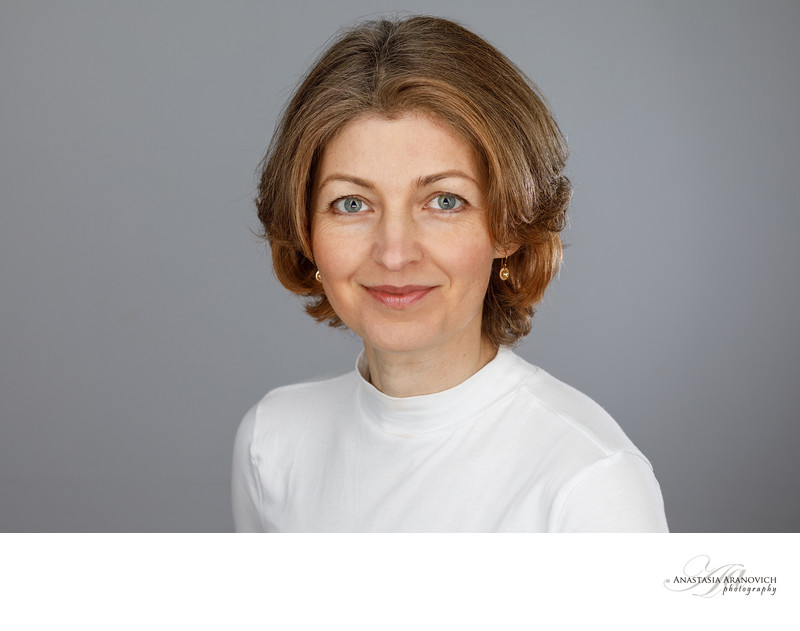 Hi! My name is Anastasia.
I am a Boston based portrait photographer, and I love what I do!
I've been a professional photographer for about 7 years now. But, my love and passion for photography started years ago, long before digital cameras even existed. Committed to the craft of portraiture, I don't limit myself to one genre of portrait photography. Instead, I embrace all types of portraits and photograph people of all ages.
I am a mom of two wonderful, spirited kids, who seem to be growing way too fast, so I understand the importance of freezing time with professional, authentic photographs firsthand. Since I have lived on both coasts and grew up outside of the U.S., seeing many places and faces has definitely helped me perfect my photography craft.
With my candid approach, I try to blend traditional portraiture with lifestyle photography by adding playfulness and spontaneity to my portraits. Working in the studio with lights is as much fun for me as shooting outside. I know numerous cool places for shoots around the Boston area, but on a grey winter day, I will happily shoot in my home based studio south of Boston.
Most of my clients tell me that their session with me was FUN. This type of feedback makes my heart sing because I strive to make this experience as enjoyable as possible for everyone. I photograph people of all ages from all walks of life and take great pride in providing my clients with the high quality, meaningful images they deserve.
On a personal note, here are 7 fun facts about me:
I'm a dancer and will always be one.
Norway was my favorite family trip.
Crescent lunge (anjaneyasana) is hard, but I do it anyway.
I have a bit of a phone addiction.
Summertime is my favorite season.
While I love dogs, I live with cats.
I'm still on the lookout for a perfume with a smell of fresh peonies.
For the past 4 years, I have been voted as one of the best Boston Maternity Photographers, and I intend to keep that up!
TO GET IN TOUCH WITH ME FILL OUT THE FORM BELOW

❝Photography is a way of feeling, of touching, of loving. What you have caught on film is captured forever... It remembers little things, long after you have forgotten everything.❞
- Aaron Siskind